BE THE CATALYST FOR POSITIVE CHANGE, Every purchase is positively impacting the world
Description

Equal Hands brings you earrings, tassels, and sunglass chains from Thailand. These intricate and colorful works are made from natural cotton threads and wood; materials that are local and widely used in Chiang Mai, in the beautiful northern part of Thailand. The designs are simple and sophisticated, but the work is wonderfully detailed.  The color combinations evoke different moods and can be worn on every occasion.
 We are cultivating a completely transparent relationship with each of the people and communities that are part of the creation of our pieces, helping all involved grow together with Equal Hands. Through knowledge, learning, and collaboration, we contribute to their economic development, female empowerment, and the conservation of the environment.
Sustainability

Personalized and On-Demand
This item will be made when you place your order. You will receive something handcrafted especially for you. And you won't be adding to a mass production process that inevitably harms the planet. Please allow up to 2 business days for production. We promise it's worth the wait. Want more customization? This item can be personalized. Ask us how

Product Details
Products are made with high-quality, natural materials. Each piece is made and dyed 100% by hand by artisans and can take several days to complete. Since the materials we use to develop them are natural, they can have a variety of characteristics that are intrinsic to the material. For this reason, we cannot promise absolute perfection and none of our products are completely identical. We like to think that this increases the authenticity and character of each piece
Eco-friendly 

Hooks 925 silver 

Made with 100% cotton 

Unique Style 
Handcrafted

Lightweight

Made in Thailand 
Measurements
The Social Pillar
Equal Hands partners with artisans and organizations in underserved communities around the world to provide a dignified income and opportunities for talented makers. We also donate a portion of the purchase price to local charitable causes we support.
The Environment Pillar
We are very aware of the negative impact fast fashion and mass production has had on the environment. This awareness has led us to work towards offering the most environmentally sustainable and natural products that we can find.
The Economic Pillar
We strongly believe that empowered individuals hold the ability to break the cycle of poverty and that in particular, women need to be connected to opportunities so that communities can thrive.
THE PROCESS
Chiang Mai has long been known as Thailand's "city of artisans." In the Sankamphaeng district, you'll see the ornate lacquerware of the area, combining beauty and practicality. There is great diversity in the local silk and textiles. Thailand is famous worldwide for its fine, pure silk and Chiang Mai produces some of the finest. Chiang Mai's craftspeople are also renown for their intricate woodcarving. Skilled locals have passed down generational expertise in carving fine teakwood in reliefs, statuary and furniture (as well as small items like our Equal Hands jewelry). With so much rain in the region, umbrella making has also historically been a key local industry. Hand-painted umbrellas are made of delicate "Sa" paper and are available in many designs. In the case of Equal Hands, we have sought out local artisans with the ability to make our one of a kind tasselled accessories - taking an ancient craft into modern chicness. We work with a number of independent women in Chang Mai to bring you these exquisite creations - researching sustainable materials, modern hardware upgrades and ancestral techniques to create one of a kind pieces. .
Explore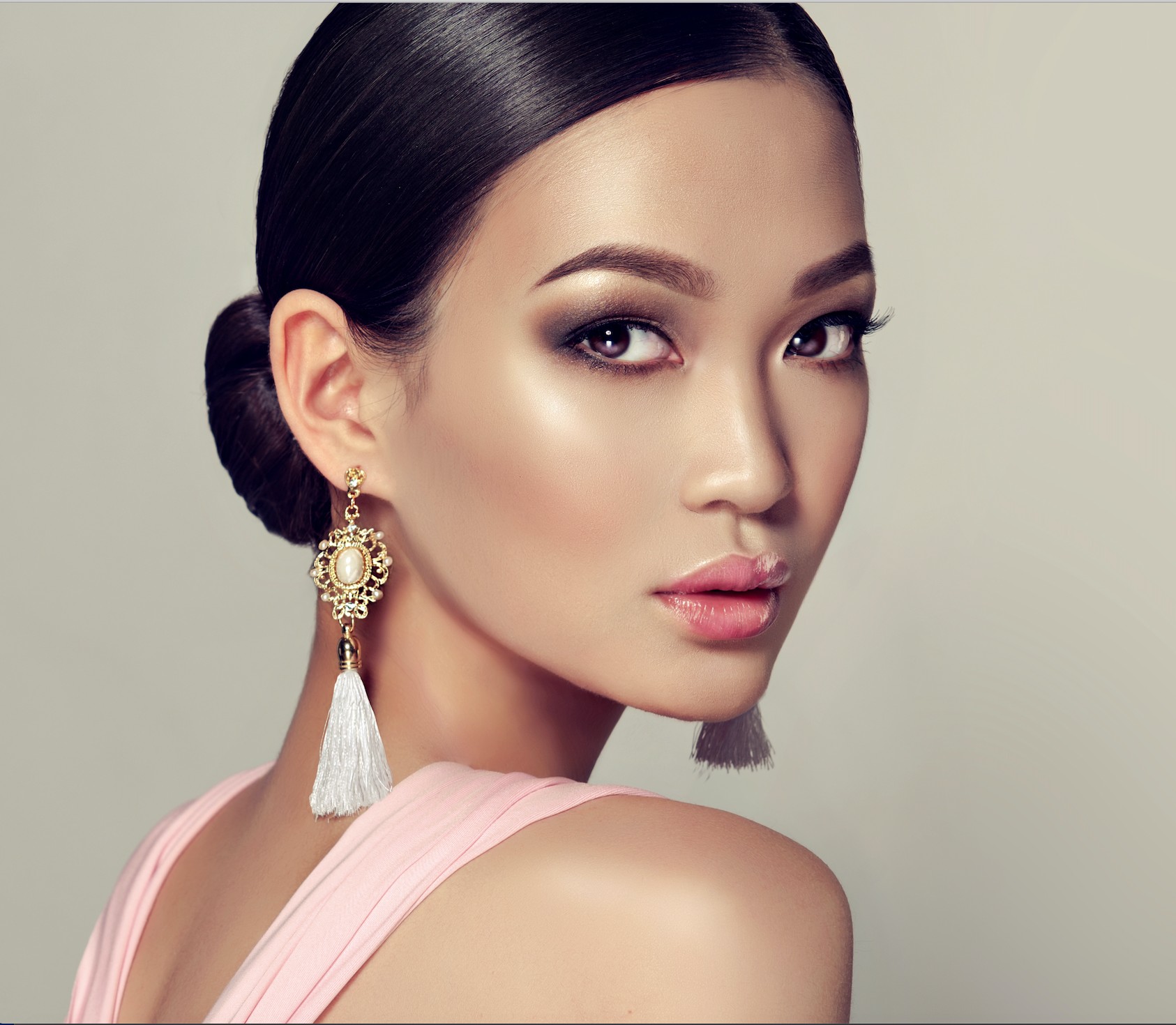 This world, at times, seems too big for us. Massive amounts of energy going in the wrong directions. That inertia can seem overwhelming for one person. But one person, joining others can have an impact. Particularly when the impulse is pure and inspired by a thing of beauty. Our purchase decisions can change the planet's fate and people's lives for the better.
Monica Phromsavanh Hand