BE THE CATALYST FOR POSITIVE CHANGE, Every purchase is positively impacting the world
Delight Sea (Set of 1 Tablecloth & 8 Napkins)
Description
Tea time, supper time or party time? Your table will be forever transformed with this unique hand block printed tablecloth, exclusively designed by and for Sustainable Threads. 
Come in the same set are these stunning hand block printed, heavyweight cotton napkins! Highly absorbent, they are a great alternative to disposable paper napkins.
Hand block printing is a labor-intensive process that involves carving designs on individual wooden blocks, to which dye is applied and stamped onto the fabric. Several dozen, if not hundreds, of impressions are required to complete a single finished product. Enjoy this creation, made with a whole lot of patience and love! 
A Fair Trade product. Handmade by artisans in India. 
Sustainability

Product Descriptions
Set of 1 Table Cloth & 8 Napkins

Dimension:
Table Cloth 60 x 90 in
Napkin   18x18 in
Care: Machine wash cold. Delicate cycle. Tumble dry low.
Material: 100% kora (unprocessed & unbleached) cotton
Method: Hand block printed, Contemporary motifs
Azo-free, low-impact dyes
Crafted by a community from Northern India, displaced from their ancestral land.
The Social Pillar
Equal Hands partners with artisans and organizations in underserved communities around the world to provide a dignified income and opportunities for talented makers. We also donate a portion of the purchase price to local charitable causes we support.
The Environment Pillar
We are very aware of the negative impact fast fashion and mass production has had on the environment. This awareness has led us to work towards offering the most environmentally sustainable and natural products that we can find.
The Economic Pillar
We strongly believe that empowered individuals hold the ability to break the cycle of poverty and that in particular, women need to be connected to opportunities so that communities can thrive.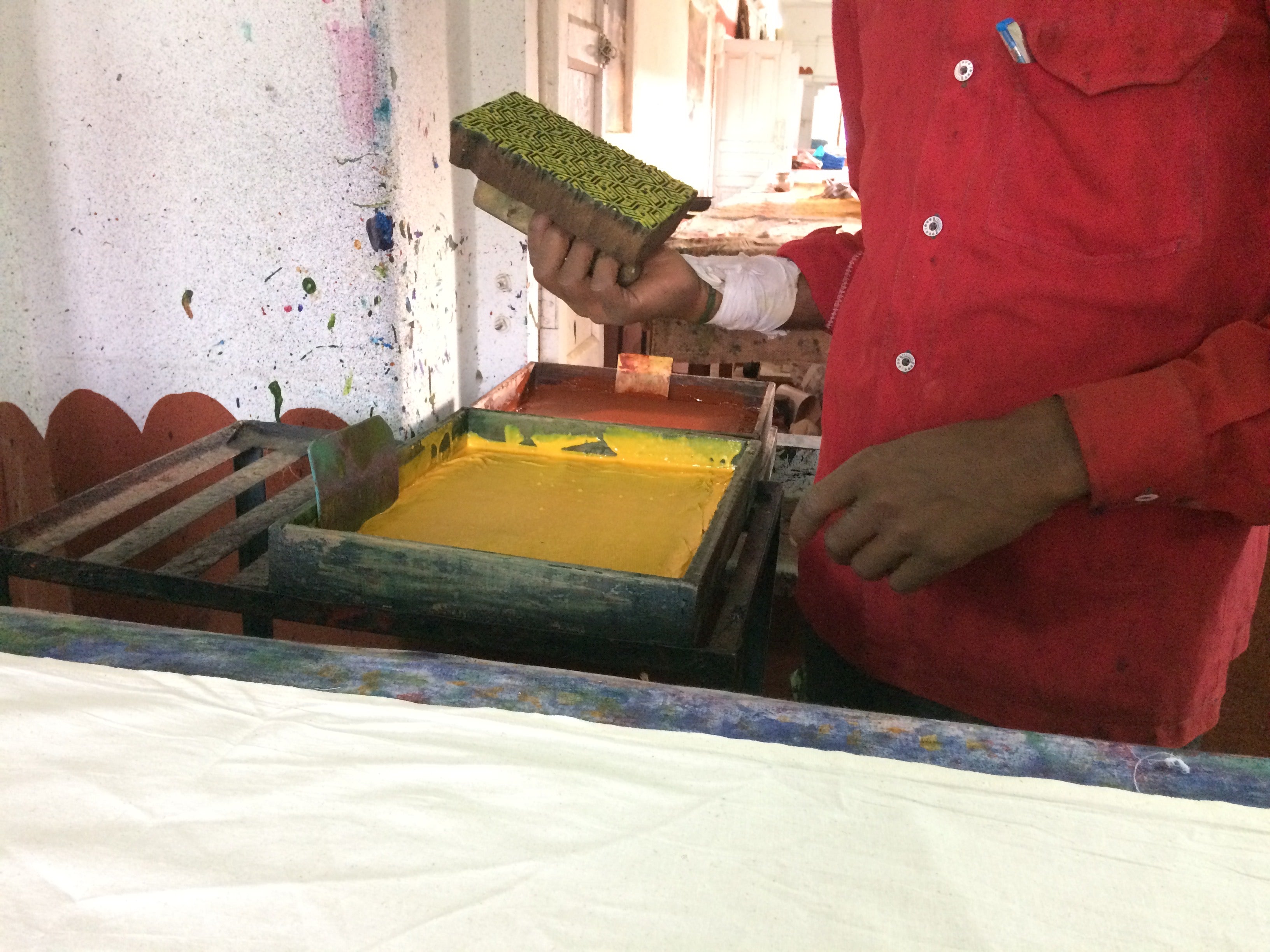 How It's Made
Artisans apply block print patterns to natural, kora cotton - this is unbleached fabric, and is the purest form of cotton. To start printing, an artisan evenly applies dye to a hand-carved wooden block. The fabric is then hand-stamped firmly and steadily, leaving a printed pattern. Dye is frequently added to maintain the same intensity of color. Once the printing is finished with a specific color and block, the artisan cleans the block and must wait for the cloth to dry before continuing. This is a deceptively simple art - each piece features dozens, if not hundreds, of careful impressions. The artisan community suffered forced displacement in the late eighties, losing their ancestral homes and farmlands in the process. This work offers a sustainable source of fair income and an off-farm livelihood .
Explore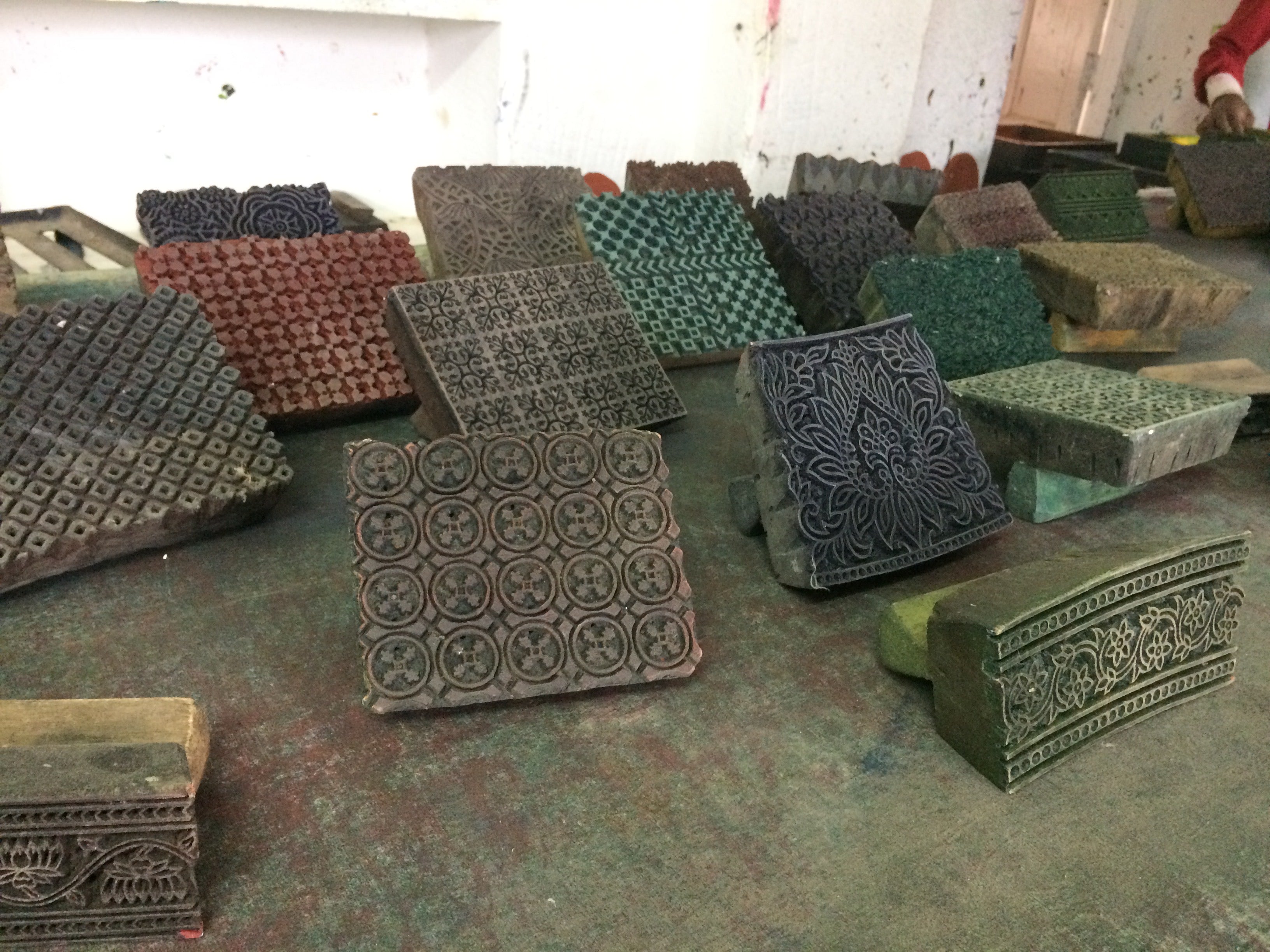 This world, at times, seems too big for us. Massive amounts of energy going in the wrong directions. That inertia can seem overwhelming for one person. But one person, joining others can have an impact. Particularly when the impulse is pure and inspired by a thing of beauty. Our purchase decisions can change the planet's fate and people's lives for the better.
Monica Phromsavanh Hand