BE THE CATALYST FOR POSITIVE CHANGE, Every purchase is positively impacting the world
Borosilicate Glassware Amber Cactus Set
Description
Borosilicate is a type of glass with silica and boron trioxide as the main glass-forming constituents making it more resistant to thermal shock than any other common glass. This glass is subjected to much less thermal stress and can withstand temperature differentials without fracturing of about 165 °C (297 °F). So you can use it as cookware, freezer storage, or just to look beautiful and delicate while being super resilient. We work with a woman founder in Turkey to bring you these exquisite pieces. Each glass is uniquely produced for you, handmade without the use of molds. Product colors are not painted, they are produced with colored glasses. There may be slight differences between the product and the images.
It shines and shimmers.  It holds your water.  It holds your plants.  It's both delicate and strong. At Equal Hands we seek out makes with expertise in both glass recycling so beer and wine bottles can find a new and improved home in your home, as well as very sturdy Borosilicate glass options which can last a lifetime and replace many of the plastic products in your home.
Sustainability
Product Details
100% handmade, heat-resistant blown glass beverage glass and a glass straw.
A set of 2 Pieces Cactus Glasses and 15 cm Glass Straws
Product Dimensions: 7 x 11 cm, 300 cc
Material:  Borosilicate Glass
Product Colors:  Amber
Product colors are not painted, they are produced with colored glasses.
The glasses, each unique and specially produced for you, are handmade without the use of molds. There may be slight differences between the product and the images.
Care: Dishwasher safe can be used in the microwave.
Made in Turkey.
The Social Pillar
Equal Hands partners with artisans and organizations in underserved communities around the world to provide a dignified income and opportunities for talented makers. We also donate a portion of the purchase price to local charitable causes we support.
The Environment Pillar
We are very aware of the negative impact fast fashion and mass production has had on the environment. This awareness has led us to work towards offering the most environmentally sustainable and natural products that we can find.
The Economic Pillar
We strongly believe that empowered individuals hold the ability to break the cycle of poverty and that in particular, women need to be connected to opportunities so that communities can thrive.
Borosilicate glass was first developed by German glassmaker Otto Schott in the late 19th century in Jena. This early borosilicate glass thus came to be known as Jena glass. After Corning Glass Works introduced Pyrex in 1915, the name became synonymous for borosilicate glass in the English-speaking world. Borosilicate glass is the name of a glass family with various members tailored to completely different purposes. Borosilicate glass is created by combining and melting boric oxide, silica sand, soda ash and alumina. Since borosilicate glass melts at a higher temperature than ordinary silicate glass, some new techniques were required for industrial production. The manufacturing process depends on the product geometry and can be differentiated between different methods like floating, tube drawing, or molding.
Explore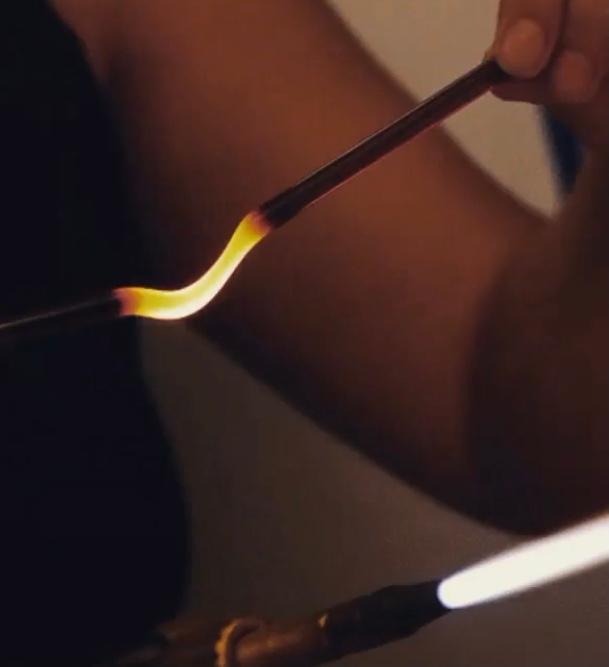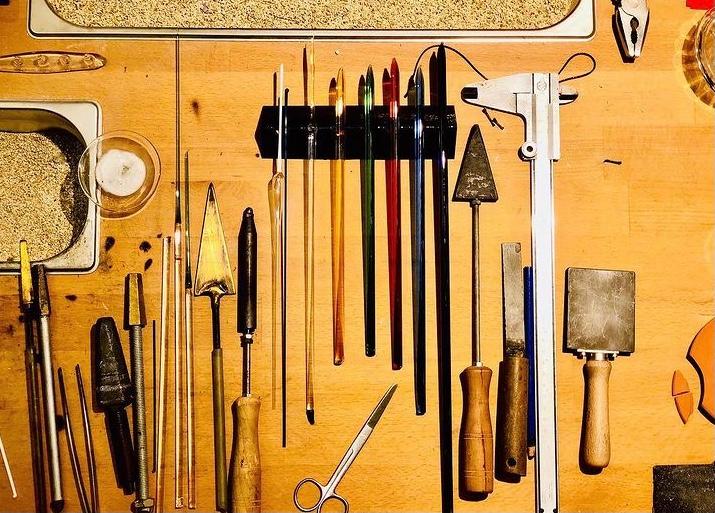 This world, at times, seems too big for us. Massive amounts of energy going in the wrong directions. That inertia can seem overwhelming for one person. But one person, joining others can have an impact. Particularly when the impulse is pure and inspired by a thing of beauty. Our purchase decisions can change the planet's fate and people's lives for the better.
Monica Phromsavanh Hand