BE THE CATALYST FOR POSITIVE CHANGE, Every purchase is positively impacting the world
Description
Choose your nomadic creature and take it on your next trip! 
A piece entirely manufactured by hand. Bronze with 24 carat gold plating and natural fiber fabric "palm of werregue" from the Colombian Pacific coast.
Sustainability
Personalized and On-Demand
This item will be made when you place your order. You will receive something handcrafted especially for you. And you won't be adding to a mass production process that inevitably harms the planet. Please allow up to 14 business days for production. We promise it's worth the wait. Want more customization? This item can be personalized. 
Ask us how
Product Details 
A project that started with basic jewelry elements, gradually became a benchmark for the fashion industry, as the need for differential value led the brand to identify unique ancestral techniques that could be represented in jewelry. And so, in the midst of an exhaustive search for indigenous manufacturing that symbolized the heart of Colombian culture, the creative majesty of the Wounaan Nonan Naan community appeared.
Handmade with natural fibers from the Pacific region in Colombia.
24k Gold Plated bronze.
Manufactured using ancestral techniques of embroidery. Every single accessory is created in a traditional way, paying close attention to detail and quality.
Made Slow to Last Long :) We are fully committed to make trade as fair as possible.
Made in Colombia 
The Social Pillar
Equal Hands partners with artisans and organizations in underserved communities around the world to provide a dignified income and opportunities for talented makers. We also donate a portion of the purchase price to local charitable causes we support.
The Environment Pillar
We are very aware of the negative impact fast fashion and mass production has had on the environment. This awareness has led us to work towards offering the most environmentally sustainable and natural products that we can find.
The Economic Pillar
We strongly believe that empowered individuals hold the ability to break the cycle of poverty and that in particular, women need to be connected to opportunities so that communities can thrive.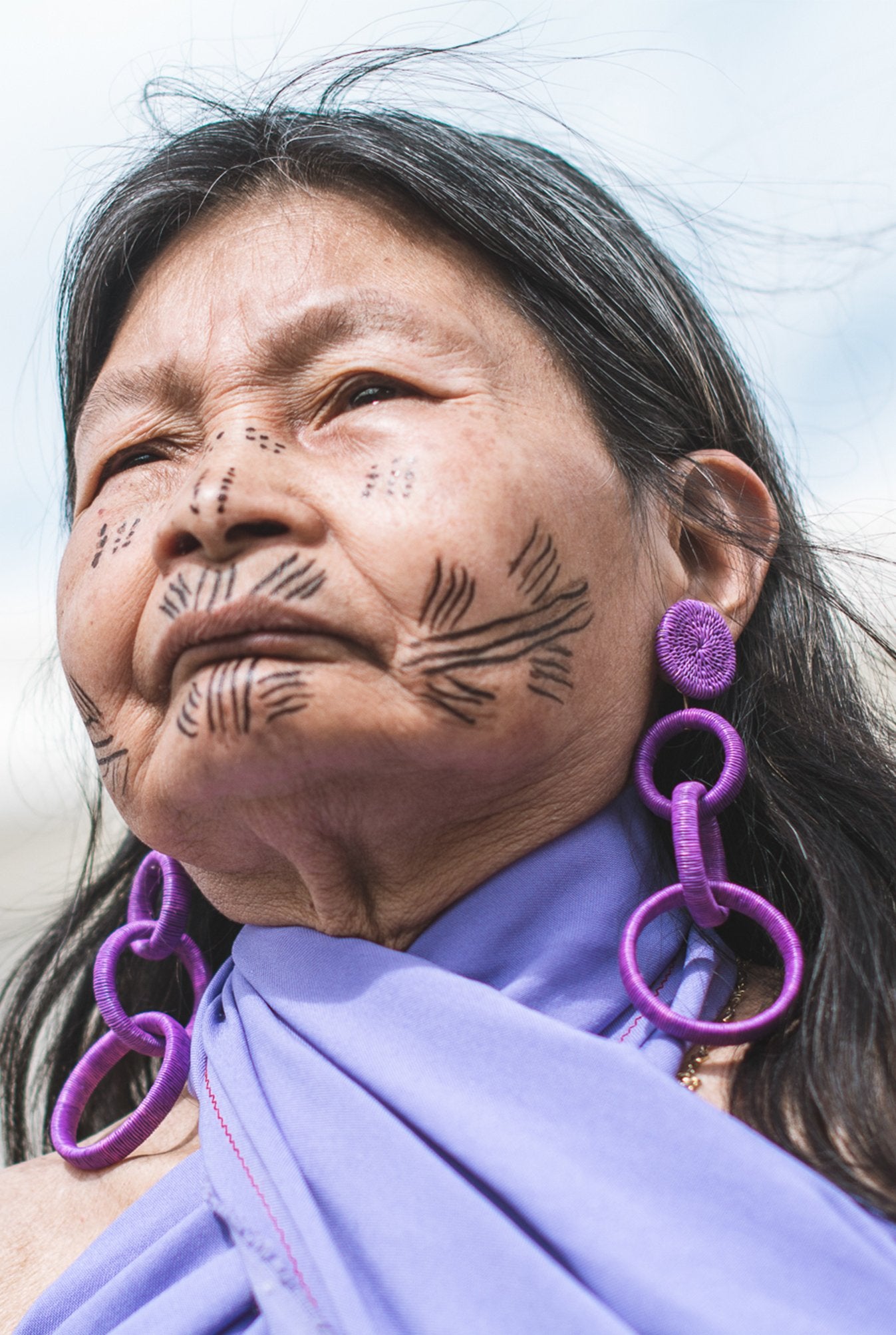 THE ART THAT LASTS
Through an ancestral technique that is born in the middle of the Pacific jungle in Colombia (where the raw material for the elaboration of handicrafts is found), our indigenous people extract the fiber from the palm, which in principle they used only to make vases, trays, and vessels, with figures that alluded to situations of daily life, images of the past, beliefs or elements of nature. Today, thanks to the feedback of visions between the community and the concept of our brand, we bring these fibers to the jewelry sector.
The pieces created for the collections "Origins", "Pacific" and "Nomadic Creatures", become artistic works that allude to the birth of this town; to the immense ecological, hydrographic, mining and forest wealth that characterizes it; and the migration situations that its inhabitants have had to experience for different reasons. "Lucera", meanwhile, was born inspired by the strength and power of Wounaan women, who manage to express vivid stories and narratives in fabrics that honor their memories and their essence; those women who carry the ancestral legacy to be light, and who, with their skills, fill any environment with beauty
.
Explore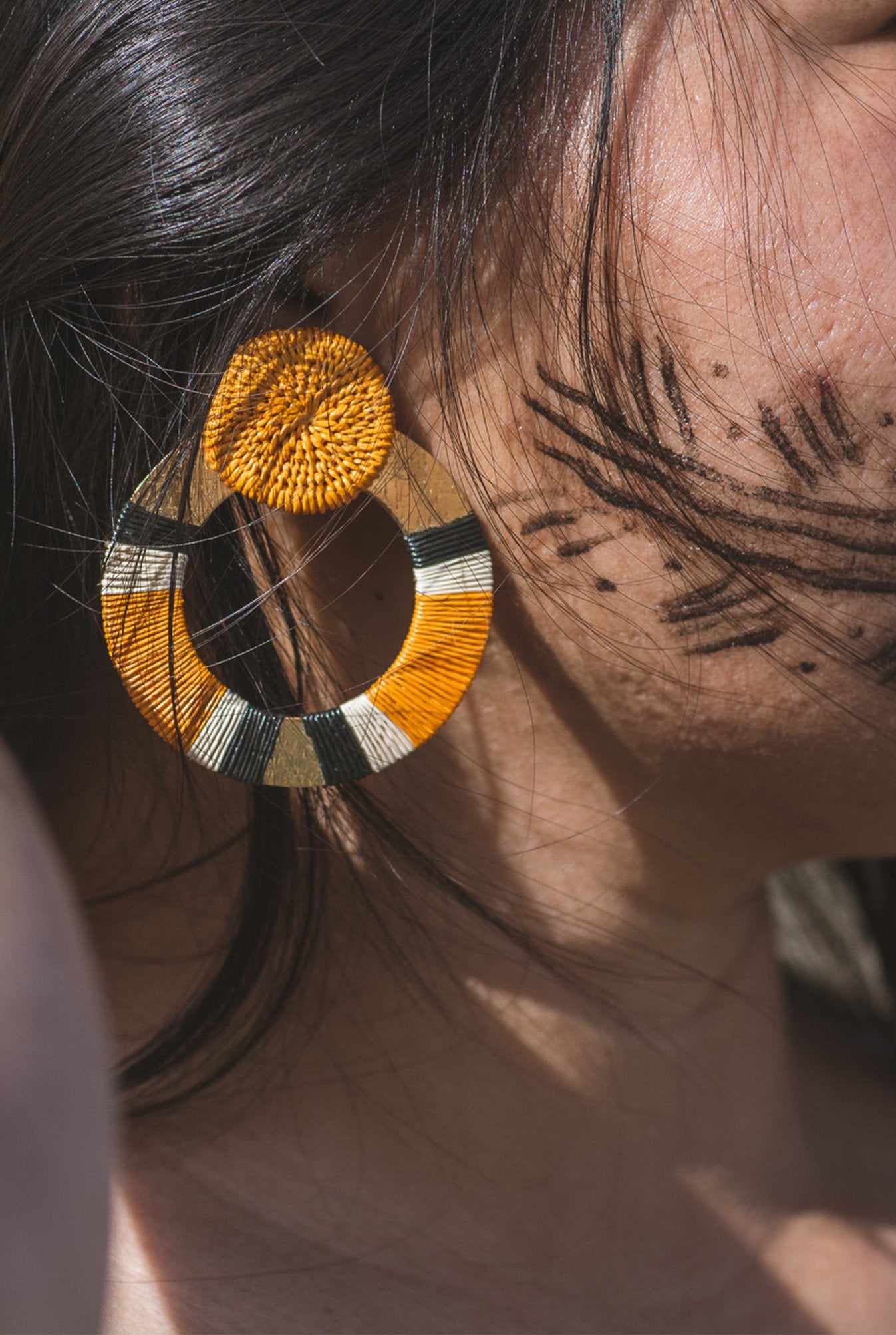 This world, at times, seems too big for us. Massive amounts of energy going in the wrong directions. That inertia can seem overwhelming for one person. But one person, joining others can have an impact. Particularly when the impulse is pure and inspired by a thing of beauty. Our purchase decisions can change the planet's fate and people's lives for the better.
Monica Phromsavanh Hand